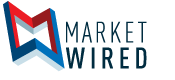 CSE: 2018-0115 - Plan of Arrangement - PUF Ventures Inc.
/EINPresswire.com/ -- TORONTO, ONTARIO--(Marketwired - Jan 12, 2018) - PUF Ventures Inc. ("PUF Ventures") has announced the completion of the arrangement and plan of arrangement (the "Arrangement") with Cannvas MedTech Inc. ("MTEC").
In accordance with the Arrangement, the shareholders of PUF Ventures as at October 4, 2017, the record date for the annual general meeting that was held on November 24, 2017, will receive one common share of MTEC for every seven (7) common shares which they currently hold in PUF Ventures.
Company: PUF Ventures Inc.
Symbol: PUF
Ex-Distribution Date: October 3, 2017
Record Date: October 4, 2017
Distribution Date: January 16, 2018
Powered by


EIN Presswire does not exercise editorial control over third-party content provided, uploaded, published, or distributed by users of EIN Presswire. We are a distributor, not a publisher, of 3rd party content. Such content may contain the views, opinions, statements, offers, and other material of the respective users, suppliers, participants, or authors.
Submit your press release