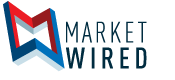 Teck Announces Elkview Incident
/EINPresswire.com/ -- VANCOUVER, BRITISH COLUMBIA--(Marketwired - Jan 19, 2018) - Teck Resources Limited (TSX: TECK.A and TECK.B, NYSE: TECK) ("Teck") announced today that there has been a significant pressure event at the dryer at Teck's Elkview mine. There were no adverse health or environmental impacts. Work is ongoing to assess the extent of the damage and the potential impact on production. Elkview continues to operate at a reduced production rate using the unaffected facilities at the mine. It is too soon to estimate the extent of any downtime or loss of production as a result of the event.
About Teck
Teck is a diversified resource company committed to responsible mining and mineral development with major business units focused on copper, steelmaking coal, zinc and energy. Headquartered in Vancouver, Canada, its shares are listed on the Toronto Stock Exchange under the symbols TECK.A and TECK.B and the New York Stock Exchange under the symbol TECK. Learn more about Teck at www.teck.com or follow @TeckResources.
Powered by


EIN Presswire does not exercise editorial control over third-party content provided, uploaded, published, or distributed by users of EIN Presswire. We are a distributor, not a publisher, of 3rd party content. Such content may contain the views, opinions, statements, offers, and other material of the respective users, suppliers, participants, or authors.
Submit your press release