Huntington Ingalls Industries Recognized with Chancellor's Award for Leadership in Philanthropy
NEWPORT NEWS, Va., April 23, 2019 (GLOBE NEWSWIRE) -- Huntington Ingalls Industries' (NYSE:HII) Newport News Shipbuilding division has received the Virginia Community College System's Chancellor's Award for Leadership in Philanthropy.

/EIN News/ -- The company was recognized for its longstanding partnership with Thomas Nelson Community College and its support of the college's educational foundation that provides new scholarships to students.
"We have built a strong connection with Thomas Nelson Community College since its doors opened 50 years ago," said Susan Jacobs, Newport News' vice president of human resources and administration. "We are proud to have worked with the college on a number of initiatives, including the pre-hire training program. Our proven track record of collaboration has helped meet our hiring needs, as well of those in our region. We are proud to be considered a partner and look forward to continuing our support of Thomas Nelson."
The 14th annual Chancellor's Award for Leadership in Philanthropy honors leading supporters of each of Virginia's 23 community colleges, as well as the statewide foundation. This year's cohort has contributed more than $18 million to Virginia's community colleges. VCCS Chancellor Glenn DuBois presented the award to the company last week.
"Since the earliest days of the college, Thomas Nelson has collaborated closely with Newport News Shipbuilding to see that this major industrial employer has the highly skilled workforce needed for building our nation's nuclear-powered aircraft carriers and submarines," said John T. Dever, the college's president. "On the occasion of our 50th anniversary, Thomas Nelson is deeply appreciative of Newport News Shipbuilding's generous gift to support 100 new scholarships for our students."
Huntington Ingalls Industries is America's largest military shipbuilding company and a provider of professional services to partners in government and industry. For more than a century, HII's Newport News and Ingalls shipbuilding divisions in Virginia and Mississippi have built more ships in more ship classes than any other U.S. naval shipbuilder. HII's Technical Solutions division provides a wide range of professional services through its Fleet Support, Mission Driven Innovative Solutions, Nuclear & Environmental, and Oil & Gas groups. Headquartered in Newport News, Virginia, HII employs more than 40,000 people operating both domestically and internationally. For more information, visit:
Contact:
Duane Bourne
Duane.A.Bourne@HII-co.com
(757) 380-3581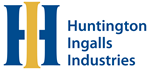 Powered by


EIN Presswire does not exercise editorial control over third-party content provided, uploaded, published, or distributed by users of EIN Presswire. We are a distributor, not a publisher, of 3rd party content. Such content may contain the views, opinions, statements, offers, and other material of the respective users, suppliers, participants, or authors.
Submit your press release