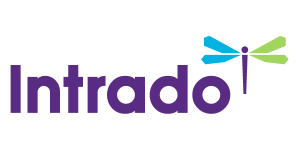 GridMarket Platform Delivers Cost Savings and Carbon Reduction For Performance Food Group Through Solar PV and Battery Storage
Distributed solutions will complement fleet electrification to holistically optimize facility operations
/EIN News/ -- NEW YORK, April 27, 2023 (GLOBE NEWSWIRE) -- GridMarket, an industry leading clean energy platform, is pleased to announce that Performance Food Group (PFG) will install a 1.5MW solar PV / 500hw/1100kwh battery storage system at a California facility. The project was scoped and facilitated through GridMarket's platform, which uses data and AI to automate technology and financial feasibility, and then engages the market through a competitive bidding process. PFG selected Enerlogics Networks, Inc. and partner MBL Energy, a team of top-tier national renewables developers, to install the system. This project is the first in a phased approach, with PFG planning to install distributed solutions at their California locations to support fleet electrification efforts and help meet sustainability targets.

"We approached this process knowing we wanted our onsite energy projects to align with our fleet initiatives, which includes carbon footprint reduction and increased operational sustainability," said Jeff Williamson, SVP, Operations at Performance Food Group. "We're happy to work together with GridMarket and Enerlogics to implement onsite solutions that enhance the economic viability of our fleet electrification projects."
Performance Food Group is committed to distributed energy and electrification for their California portfolio and beyond. Onsite distributed generation will support ongoing fleet electrification, providing financial viability, increased operational sustainability, and regulatory compliance.
"The California energy market continues to be an opportunistic and urgent environment for industrial customers and fleet operators," said Peter Schneider, Director of Sales and Project Management at GridMarket. "By applying our platform, we were able to help PFG take advantage of available programs, while ensuring current and future project alignment with their internal priorities. PFG has been an incredible partner and we commend their commitment to decarbonization and fleet electrification."
Following detailed analysis and project scoping, GridMarket prepared and ran a competitive RFP through the platform and worked with PFG to down-select the top 3 finalists from a pool of qualified respondents. After comprehensive review, Enerlogics was selected to complete the project, offering PFG the greatest overall value and alignment with prioritized operational goals.
"We are thrilled to have been selected as Performance Food Group's chosen partner for this project," said Scott Ameduri, President at Enerlogics. "The solar PV and battery storage installation at the Gilroy, California site will contribute to the company's sustainability goals, providing cost savings and carbon reduction, while priming the facility for future fleet electrification plans. We are excited to continue working closely with GridMarket and Performance Food Group to complete this project and showcase the value of the Enerlogics' cost-effective distributed energy solutions for C&I customers delivered in conjunction with strategic partners such as MBL Energy."
The project is anticipated to produce 2,354,000kw annually, with a carbon offset of 97.93% and a payback period of under six years. PFG has elected to purchase the system, maximizing the operational value and sustainability benefits for the property.
This project is the first of a planned rollout across PFG's California properties. PFG and GridMarket created a renewable strategy that aligned with plans for the fleet and maximized value through a phased, portfolio-based approach. The next 3 locations have been identified based on opportunity and are advancing through GridMarket's pre-development process, with GridMarket bringing optimized solutions and best-fit partners to the PFG portfolio.
"When organizations look at their portfolio as a whole, rather than each site individually, they are able to maximize value and reach energy targets in a comprehensive, cohesive manner," Schneider continued. "We are excited to continue our work with PFG after the proofpoint from this initial project, expanding solutions to other California facilities."
The project is one of a number of commercial and industrial projects orchestrated through the GridMarket platform over the last quarter. To learn more about GridMarket's portfolio of projects, please click here.
Press Contact
Jillian Caramanna-Seymour
GridMarket, LLC
jillian.caramanna@gridmarket.com
About GridMarket
GridMarket is an energy project optimization platform and global marketplace leveraging big data and artificial intelligence to turn properties into lucrative energy opportunities. Working with property portfolios, individual energy consumers, governments, and utilities around the world, GridMarket identifies and tailors best-fit energy projects, engages top-tier global solution providers, and mobilizes financial markets to help partners meet energy and net-zero carbon targets. GridMarket has a substantial global pipeline and portfolio of successful projects, spanning diverse customer types and geographic regions. GridMarket uses its platform to open up new markets and facilitate distributed energy deployment through automation, predictive analytics, remote digital capabilities, and dynamic stakeholder engagement tools.