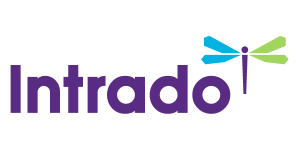 Global Engine Flush Market to Hit $ 2.41 Billion by 2033 | Fact.MR Report
Fact.MR's latest report on Engine Flush Market provides a detailed analysis of growth drivers, market restraints, and emerging trends. It also offers insights into various strategies employed by key market players to gain a competitive edge in the Engine Flush Market.
/EIN News/ -- Rockville , May 26, 2023 (GLOBE NEWSWIRE) -- As per Fact.MR, a provider of market research and competitive intelligence, the Engine Flush Market is expected to witness a CAGR of 3.8% and reach a valuation of $ 2.41 Billion by the end of 2033.

An essential part of a device that produces mechanical energy and drives vehicles is the engine. Engine oil's main purposes are to cool and lubricate the engine. Engine oil carbonises and forms sludge at high temperatures; this pollution has negative effects on lubrication and wear. The effect is a decrease in the vehicle's efficiency.
Get Free Sample Copy of This Report:
https://www.factmr.com/connectus/sample?flag=S&rep_id=7071
| | |
| --- | --- |
| Report Attributes | Details |
| Forecast Period | 2023 - 2033 |
| Growth Rate (2023-2033) | 3.85% CAGR |
| No. of Pages | 170 pages |
| No. of Tables | 75 Tables |
| No. of Figures | 239 Figures |
The need for engine flush is increasing as more automobiles are built and sold around the world. This is due to the fact that engine flushing services are an important aspect of vehicle upkeep and can help keep the engine operating smoothly and efficiently, hence extending its lifespan.

Increased automobile manufacturing is raising competition in the automobile industry. Automakers are placing high emphasis on the quality and performance of their vehicles' engines as they attempt to differentiate themselves and offer unique features. As a result, demand for engine flush is increasing as people attempt to keep their vehicles' engines in good working order.
Key Driving Forces Accelerating the Market Growth
The global automotive industry is expanding, leading to a rise in the number of vehicles on the road. As more vehicles are being used, the demand for engine maintenance products like engine flushes is growing.
Many countries have a significant number of older vehicles on the road. As vehicles age, their engines tend to accumulate deposits and sludge, affecting performance. Engine flushes are used to clean and remove these deposits, making them crucial for maintaining the performance and extending the life of older vehicles.
Consumers are becoming more educated about the importance of regular engine maintenance and the role it plays in optimizing fuel efficiency, reducing emissions, and enhancing overall vehicle performance. This increased awareness is driving the demand for engine flush products.
Governments around the world are implementing stricter emission standards and regulations to reduce pollution. Engine flushes can help improve the efficiency of engines and reduce harmful emissions, making them an essential tool for vehicle owners and service centers to meet these environmental requirements.
Modern engines are designed to be more efficient and powerful. However, they also operate under higher temperatures and pressures, which can lead to increased deposit formation. Engine flushes specifically formulated for these advanced engines are in demand to maintain their performance and longevity.

Key Companies Profiled in This Report

3M
International Lubricants, Inc.
BULLSONE Co. Ltd
Penrite Oil Company
Rymax Lubricants
Tec4 Lubricants Ltd
ExxonMobil
Royal Dutch Shell
Amsoil Inc
Fuchs Group
Total S.A.
Motul
Get Customization on this Report for Specific Research Solutions:
https://www.factmr.com/connectus/sample?flag=RC&rep_id=7071
Competitive Landscape
Key players in the engine flush market are focusing on tactics such as investments, collaborations, R&D activities, and new developments to gain market share.
AMSOIL, an American fuel industry corporation, introduced a specific engine flush for bikes in 2021. The product combines an innovative formula of powerful dispersants and detergents with light base oil technology that is ideal for petrol and diesel engines.
Castrol, a British industrial and automotive lubricant producer, launched its revolutionary engine flush in September 2020, capable of eliminating up to 85% of sludge from gasoline engines. It includes solvent-free Powerful Cleaning Agent (PCA) additive technology that improves vehicle performance.
Vital indicators shaping the future of the industry:
The growth of the engine flush market will depend on the overall sales of vehicles and the size of the vehicle fleet. Increasing vehicle sales, particularly in emerging markets, will create a larger customer base for engine flush products.
Stricter environmental regulations and emission standards imposed by governments worldwide will continue to drive the demand for engine flush products. These regulations will push vehicle owners and service centers to use engine flushes to maintain compliance and reduce emissions.
The growing adoption of electric vehicles (EVs) will have an indirect impact on the engine flush market. As EVs do not have internal combustion engines, the demand for engine flush products in this segment will decline over time.
Collaboration among industry players, including automotive manufacturers, engine flush product manufacturers, and regulatory bodies, can shape the future of the market. The development of industry standards, guidelines, and certifications for engine flush products can enhance consumer trust and drive market growth.
Challenges hindering the market growth
Many vehicle owners are still unaware of the benefits of engine flush products or the importance of regular engine maintenance. The lack of awareness hampers the demand for engine flushes, as consumers may not prioritize or understand the need for such products.
Some consumers question the effectiveness of engine flush products. There is a perception that engine flushes may cause harm to the engine or that regular oil changes are sufficient for engine maintenance. Overcoming these misconceptions and demonstrating the efficacy of engine flushes is a challenge.
The engine flush market is highly competitive, leading to pricing pressure on manufacturers and suppliers. Price sensitivity among consumers and the availability of lower-priced alternatives can make it challenging to maintain profitability and market share.

How competition influences the market
Competing manufacturers and suppliers in the engine flush market often engage in price competition to attract customers. Lowering prices or offering discounts can help companies gain a competitive edge and increase market share. Moreover, competing companies in the engine flush market seek to establish and expand their distribution networks. This involves securing partnerships with automotive retailers, service centers, and online platforms.
Competition fosters innovation and drives technological advancements in the engine flush market. Companies strive to develop new formulations, improve product effectiveness, and enhance user-friendliness.
Strategies for manufacturers/suppliers to scale in the market
To scale in the engine flush market, manufacturers/suppliers can expand their product portfolio by introducing new engine flush variants. This can include specialized formulations for different engine types, eco-friendly options, or products with enhanced performance features.
Manufacturers/suppliers should allocate resources to research and development to innovate and improve their engine flush products. Investing in R&D helps create more effective formulations, advanced technologies, and environmentally friendly options.
Manufacturers/suppliers should focus on enhancing the effectiveness and safety of their engine flush products. Conducting thorough testing, adhering to industry standards and regulations, and obtaining relevant certifications can instill confidence in customers.

Key Segments of Engine Flush Industry Research Report
By Engine Type :

Petrol Engines
Diesel Engines

By Engine Oil Type :

Fully Synthetic Oil
Semi-synthetic Oil
Mineral Oil

By End Use :

Automotive
Industrial Equipment
Marine

By Region :

North America
Latin America
Europe
Asia Pacific & China
Middle East & Africa

For in-depth competitive analysis, Buy Now:
https://www.factmr.com/checkout/7071
Key Questions Covered in the Engine Flush Market Report
What will be the estimated size of the Market in 2023?
At what rate will the global Engine Flush Market sales grow until 2033?
Which are the factors hampering the Engine Flush Market demand?
Which region will spearhead the growth in the global industry during 2023-2033?
Which are the factors driving sales in the Engine Flush Market during the forecast period?

More Valuable Insights on Offer
Fact.MR, in its new offering, presents an unbiased analysis of the global engine flush market, presenting forecast statistics for the period of 2023-2033.
The study reveals essential insights on the basis of Engine Type (Petrol Engines, Diesel Engines) By Engine Oil Type (Fully Synthetic Oil, Semi-synthetic Oil, Mineral Oil), By End Use (Automotive, Industrial Equipment, Marine) & Region
Explore More Related Studies Published by Fact.MR Research: 
Automotive Engine Cover Market Outlook: The global automotive engine cover market stands at US$ 1.3 billion.
Automotive Lubricants Industry Outlook: The demand for automobile lubricants was predicted by Fact.MR to reach US$ 79.23 billion by 2022.
Automotive Adhesives Market Outlook: The market for automotive adhesives is expected to generate US$ 8.9 billion in revenue by the end of 2033, extrapolating from an estimated US$ 4.95 billion in revenue in 2023.
About Fact.MR
We are a trusted research partner of 80% of fortune 1000 companies across the globe. We are consistently growing in the field of market research with more than 1000 reports published every year. The dedicated team of 400-plus analysts and consultants is committed to achieving the utmost level of our client's satisfaction.
Contact:
US Sales Office
11140 Rockville Pike
Suite 400
Rockville, MD 20852
United States
Tel: +1 (628) 251-1583, +353-1-4434-232 (D)
Connect to Author: Mr. Shubham Patidar
Email: shubham@factmr.com
Sales Team: sales@factmr.com
Follow Us: LinkedIn | Twitter | YouTube