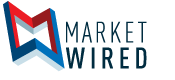 GTA Contractor Triumph Painting Provides Insight Into Epoxy Flooring
Eric Kazarian, Owner of Triumph Painting, a York Region Painting Contractor That Provides Commercial, Industrial, and Residential Painting Services Across the GTA, Offers Homeowners Tips and Advice on Epoxy Flooring
/EINPresswire.com/ -- NEWMARKET, ONTARIO -- (Marketwired) -- 02/09/16 -- Tough, durable, and easy to clean, epoxy is a popular floor coating, most often used on concrete floors in basements and garages, but ideal for other high traffic floor surfaces, both residential and commercial, that need protection from wear and tear. When properly applied, an epoxy coating results in an attractive, shiny, hardwearing floor finish that is stain resistant and can take a beating. Triumph Painting (www.triumphpainting.ca), a York Region painting contractor that provides commercial, industrial, and residential painting services across the GTA, has worked on dozens of epoxy flooring projects over the years. Eric Kazarian, the owner of Triumph Painting, offers tips and advice on how to get the best results when applying an epoxy coating to a floor.
According to Kazarian, careful preparation is the key to success when painting any surface, but is especially important when applying an epoxy coating to a floor. "Time spent in prep work will pay dividends in how the floor looks and how long the finish lasts. Painting a floor with epoxy can be both challenging and time consuming. It really is a job best left to a professional contractor. Even though there are epoxy flooring kits available, you should think twice before trying this yourself. There are just too many things that can go wrong. An experienced painting company will know what to look out for before starting the project, what work needs to be done in preparation, what type of epoxy to use, and how to apply it," advises Kazarian.
"The first thing your contractor will do before starting any epoxy flooring project is to check for dampness. Epoxy should never be applied to a moist surface. If there is dampness, it must be remedied, to ensure the epoxy will bond. The floor must be thoroughly cleaned and then etched. Small cracks should be filled, sanded and leveled, and when the floor surface has thoroughly dried, the first coat of epoxy may be applied. Depending on the floor, one to seven coats of epoxy may be needed. It takes each coat approximately 15 to 30 minutes to dry, and to ensure a level finish; each coat must be applied quickly. When fully cured, your epoxy flooring will be tough as nails, easy to clean and look great."
Although most often used on concrete floors, epoxy can be applied to wood, metal and cement floors as well. It can also be used as an undercoating beneath other flooring material. It works especially well for basement and garage floors because it can act as a sealant, and resists oil and chemical staining. An epoxy finish can also be used on kitchen and bathroom floors too.
"Even epoxy flooring is practical and highly functional, you can also get quite creative with it as well. Coloured flacks and chips can be added to the wet epoxy to create a one-of-a-kind, custom design or to simulate a finish like granite or marble. Anti-skid materials like sand can also be added to create a textured, non-slip surface. When done right, an epoxy floor can really look great. It will also last for years, and add value to your home," explains Kazarian.
About Triumph Painting: Providing a full range of commercial, industrial, and residential painting services in the GTA, Triumph Painting has built its reputation on delivering high quality work, and offering its customers a 100% satisfaction guarantee. Triumph Painting has four teams of experienced and insured professional painters that can tackle any job, large or small, including interior painting, exterior painting, staining and varnishing, wallpaper removal, and woodwork refinishing. For clean and efficient GTA painting contractors serving Toronto, Vaughan, Richmond Hill, Aurora, Markham, King City and Brampton, call Triumph Painting for all your residential and commercial painting needs. For more information about Triumph Painting and a fast, free quote, call 416-768-6683, or visit www.triumphpainting.ca.
Contacts:
Triumph Painting
Eric Kazarian
416-768-6683
info@triumphpainting.ca
www.triumphpainting.ca